About Us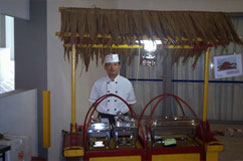 At Lye Heng Food Supplies, we provide catering service with professional approach to each customer.
We can tailor any of our service to suit your requirement or preference for any occasions such as Breakfast, Tea Breaks, Buffets and etc.
All our quality food menus are manufacture, process and produce by our finest chefs.

Our Menu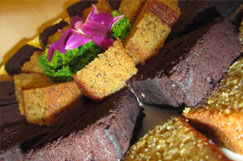 Thank you for considering Lye Heng Food Supplies as your food beverage partner for your event. We are pleased to present our delectable food which enables you to make your own selection.
Lye Heng Food Supplies, is now a "Healthier Choice" food to consume certified by Health Promotion Board. Not only that, we are also a "Food Preparation Scheme" certified HALAL by Islamic Council of Singapore (MUIS).

Contact Us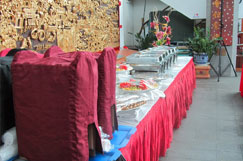 Lye Heng Food Supplies
Blk 15 Woodlands Loop #04-22
Singapore 738322
Tel : +65 6755 6755
Fax: +65 6753 5150
Email : enquiry@lyeheng.com
Operating Hours
Mon - Fri: 9.00am - 6.00pm
Sat: 9.00am -1.00pm
Sun: Closed

Lye Heng Food Supplies provides Halal buffet catering services for both corporate offices as well as private functions. We are focused on styling your event with exciting and resourceful masterpieces – from traditional yet delightful batik settings to contemporary and trendy setups. Being awareness to details, we are also able to modify the decorative factors to match your celebration.
At Lye Heng Food Supplies we prepare just about any food you ask for, from freshly prepared snacks to full roast meals. You will find full details of our vegetarian buffet catering services and dishes across the webpages of this web site.
We provide halal catering for 15pax nationwide. Our scrumptious dishes have adorned birthday parties, wedding banquets, and business gatherings. Tremendous cheap and good buffet catering experience and high quality specifications combined together with a team of experienced staff. Ready to the greatest standards, delivered and outlined beautifully or even associated with experienced waiting staff, we focus on any special occasion with one distinctive perspective – all our food is assured Halal.